Remembering How A Nation Rose To Freedom Peacefully
"On November 9, 1989, the lives of 18 million people changed forever, accidentally," Phil, our tour guide, announced as we neared Friedrich Strasse and the famous checkpoint Charlie.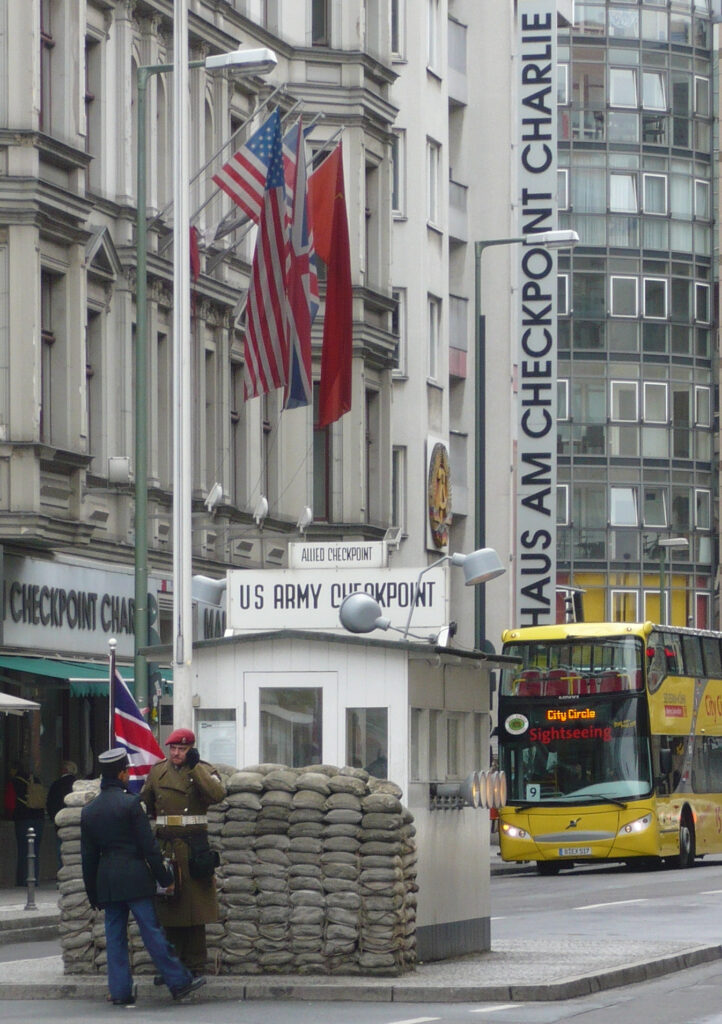 As I had discovered in every city on my 'back to my roots and beyond trip', the walking tour led by university students was the fastest and most insightful way to hear the stories the double-decker buses didn't get into.
As our small group of eight stood there looking at the only remaining checkpoint, a familiar tingling traveled up my spine. I had never been to Berlin before, but what was in front of me was a reminder of a time in my life when I wasn't free to say, do or have what I wanted. In fact, twenty years earlier, I wouldn't have been able to come this close to the checkpoint without consequences.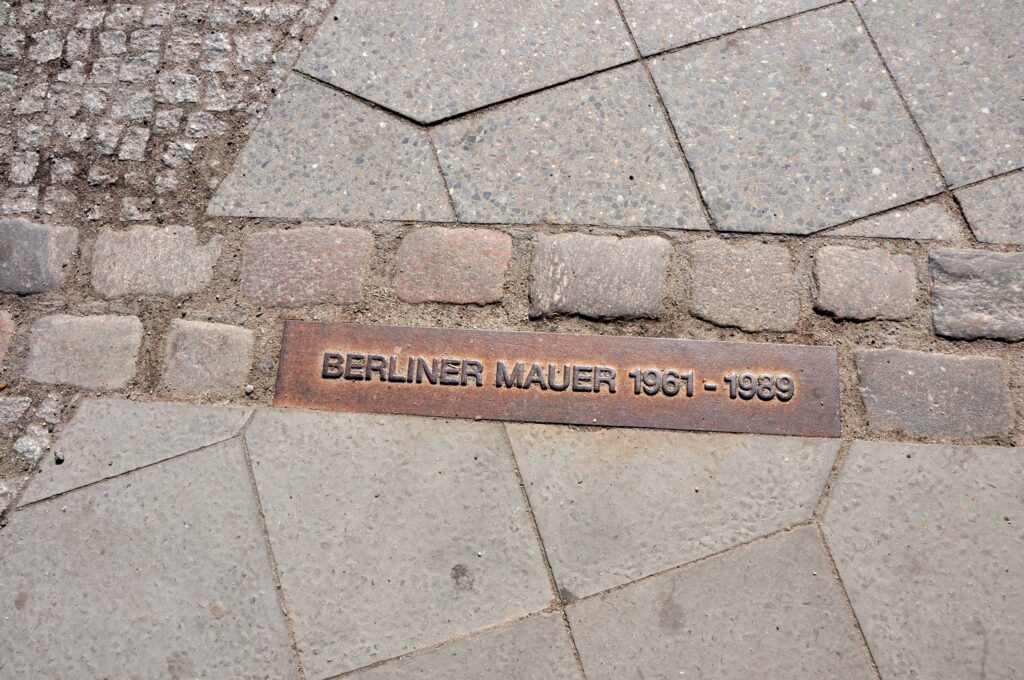 I looked down and at my feet, two brick rows memorialized where once the wall separated the city into East and West Germany. In a flash, the hysteria and terror of the summer of 1989 overtook my body, forcing me to my knees momentarily. 
From the outside, it may have appeared sudden and overnight to the rest of the world. But the end of the Cold War was a synchronicity of events that spanned over months. 
Mikhail Gorbachev, the leader of the Soviet Union, believed that strict communist rules needed reform. Among the first changes, he relaxed the press's censorship. This was huge because it gave the West real-time insights into the eastern bloc. The new policies of openness were quickly contested in Poland and Hungary but not East Germany. That summer, we went on our annual camping trip with the intention to flee via the Hungary-Austria border, a high stake mission my parents kept a secret from me until East German security guards held them at gunpoint in a ditch just a few kilometers from the Austrian border.
Despite substantial efforts by the East German Government to keep all dissent quiet, reform was in motion, and the courage of a discontented Volk (folk) grew. Seventy thousand people joined the peaceful protests in Leipzig chanting, "Wir sind das Valk" (we the people), which were filmed, secretively, from rooftops and smuggled to West German media for broadcasting. By October, momentum had built to unstoppable proportions. Police and army, despite permission to use force against the protestors, stood by without ever firing a shot. 
On the night of November 9, a press conference intended to soothe the people of East Germany and calm the (now alert) rest of the world, went prefectly wrong. Gunter Schabowski, an East German government official, botched an announcement about minor changes to travel regulations. According to TIME.com, he said: "Permanent relocations can be done through all border checkpoints between the GDR [East Germany] into the FRG [West Germany] or West Berlin."
The news hit the airwaves. By midnight, crowds swept through checkpoints forcing confused border guards to stand down and let them pass.
I was eleven years old and vaguely able to comprehend the historical impact November 9, 1989, had on my life. There isn't a year that passes that I don't remember how a nation rose against its oppressor, peacefully. This year feels especially significant for me as it marks the 33rd Anniversary of the end of an ugly division of a country and its people.
Our experiences don't define us, but defining and sharing our stories is how we heal (the world). I believe that it's important to remember and learn from the past. In a current world state of war and chaos, let this event remind us that we can stand up for our rights and freedom firmly and without charge. Let it remind us that we are the people and that power lies to where we give it. 
Freedom Seeker: Reclaiming Feminine Wisdom
My memoir Freedom Seeker: Reclaiming Feminine Wisdom is about how my family escaped political oppression in East Germany only to find myself in a new type of economic and emotional oppression in Canada and how I navigated my way to true freedom.
Freedom Seeker will hit the stores this November. Order your copy of the eBook here now.
create a thriving life you love
I help women create thriving lives by identifying their core desires, restoring work/life balance and focusing on overall wellbeing.
I work with women just like you!
I work with entrepreneurial women just like you who feel a deeper calling to explore the meaning in their lives.