Rediscover your Power, Purpose & Joy
Are you a busy woman in business seeking to break free from overwhelming challenges of burnout, self-doubt, and lack of work-life balance? Welcome to the Freedom Seeker 1:1 Program! Together, we'll discover who you truly are, clear away obstacles, and build trust in  yourself and the world around  you. Over 3-9 months, we'll dive into various areas of your life, guided by the seasons, and centered around your unique needs. 
GUIDING YOU THROUGH TRANSFORMATIONAL STAGES
Imagine a nine-stage journey, each one transforming you to unlock your potential. From regaining your joy and authentic self to harmonizing your life.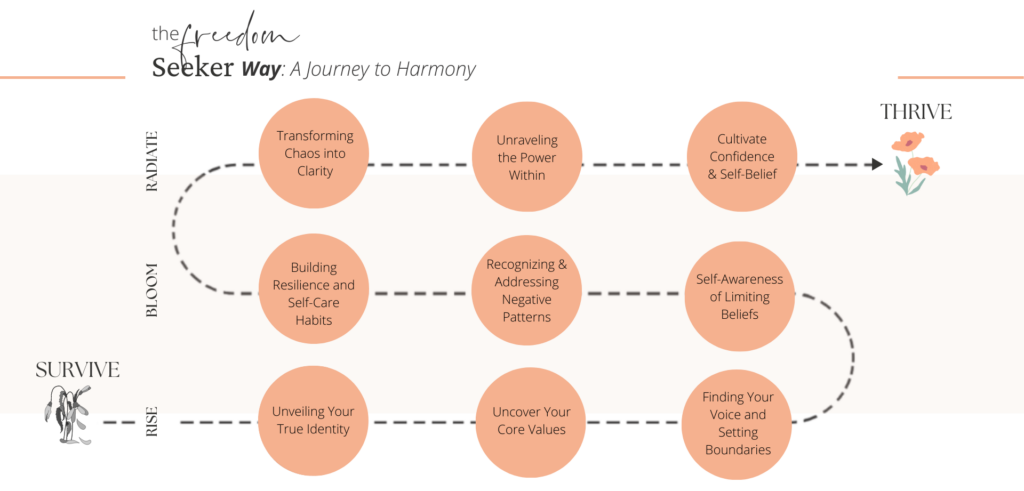 Gain free access to powerful coaching tools and the YL Harmony Planner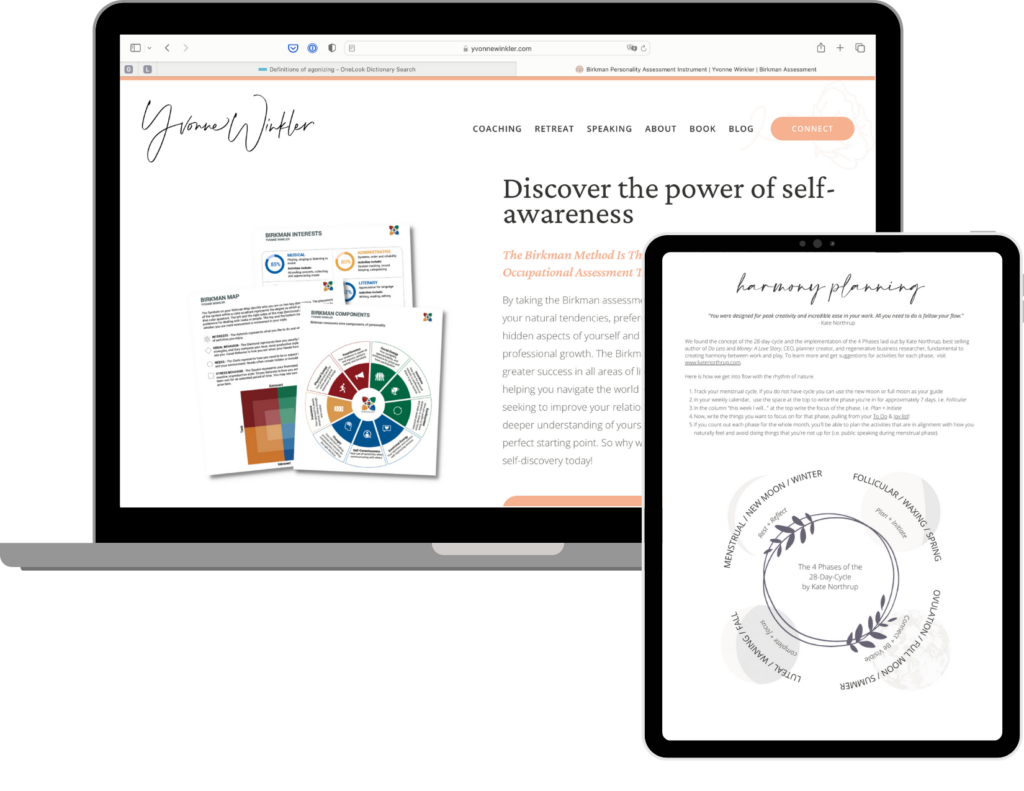 The quest for freedom to live a full life is rooted in my personal journey from oppression to freedom. Having escaped the barbed wire fences and mind control of former communist Germany, I intimately understand how fear blocks our path to the life we want.
With over 20 years of business development, consulting and marketing experience, I've navigated the twists and turns of life's journey.  As a trained certified life coach and Birkman professional, I now coach women to find the clarity they want and harness the strength they already have to live a life they choose. My journey, including overcoming mistakes and celebrating successes, fuels my passion to help others thrive.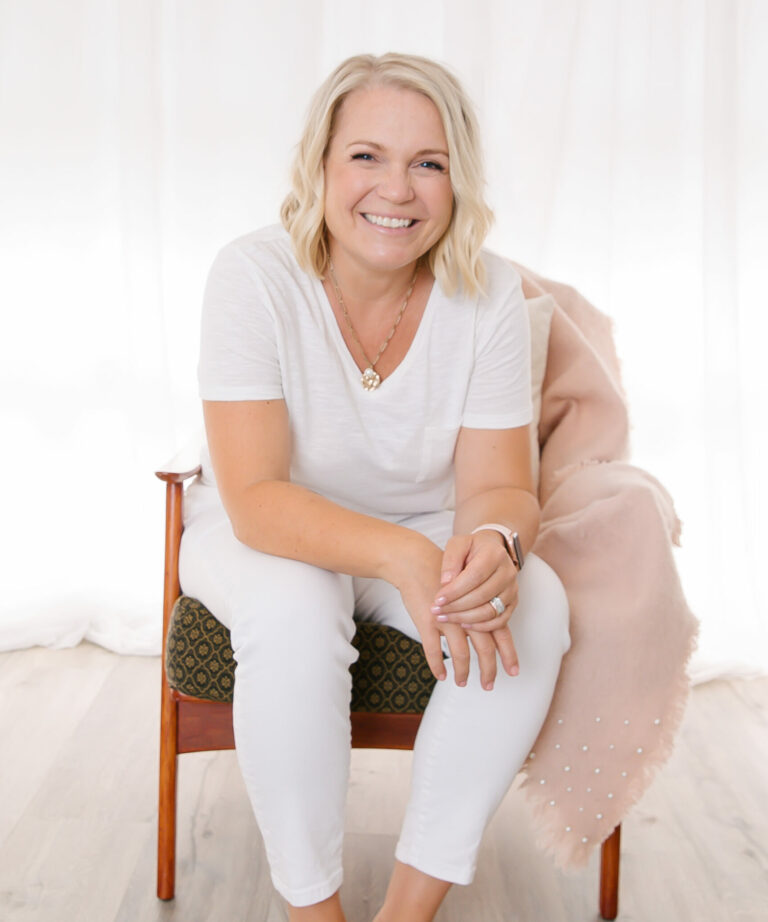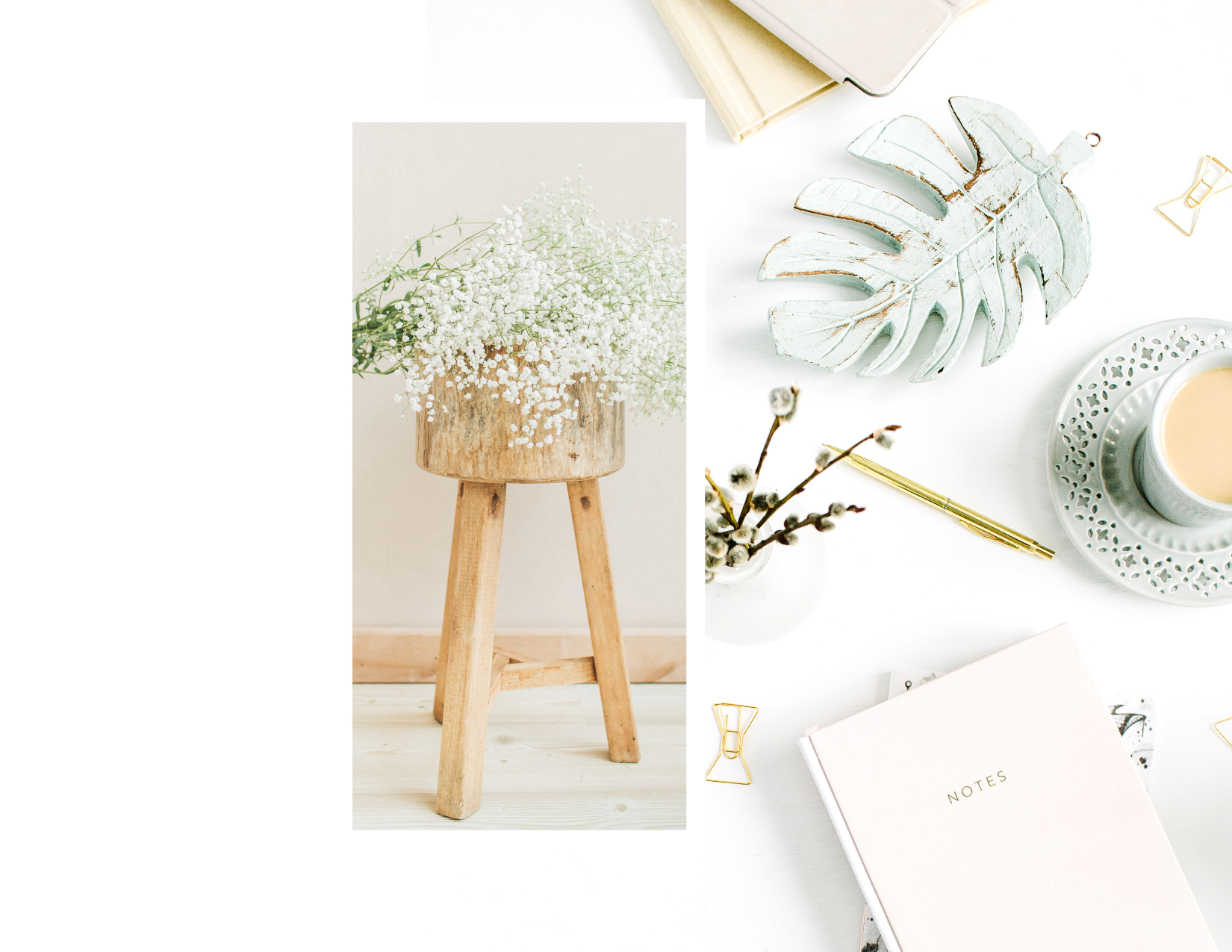 The Freedom Seeker 1:1 Program  is designed to help you stop the cycle of overwhelm and burnout so that you can rediscover your purpose, align with your values and strengths, and build healthy relationships with yourself and others.
It's starts with(in) you! Through guided inquiry and active integration, we'll explore who you are, resolve what's in the way of your freedom and restore trust with yourself and the world around you. 
Over a period of three to nine months we will delve into the following, in the order that is most relevant to you, guided by the seasons and spanning the most important realms of your life.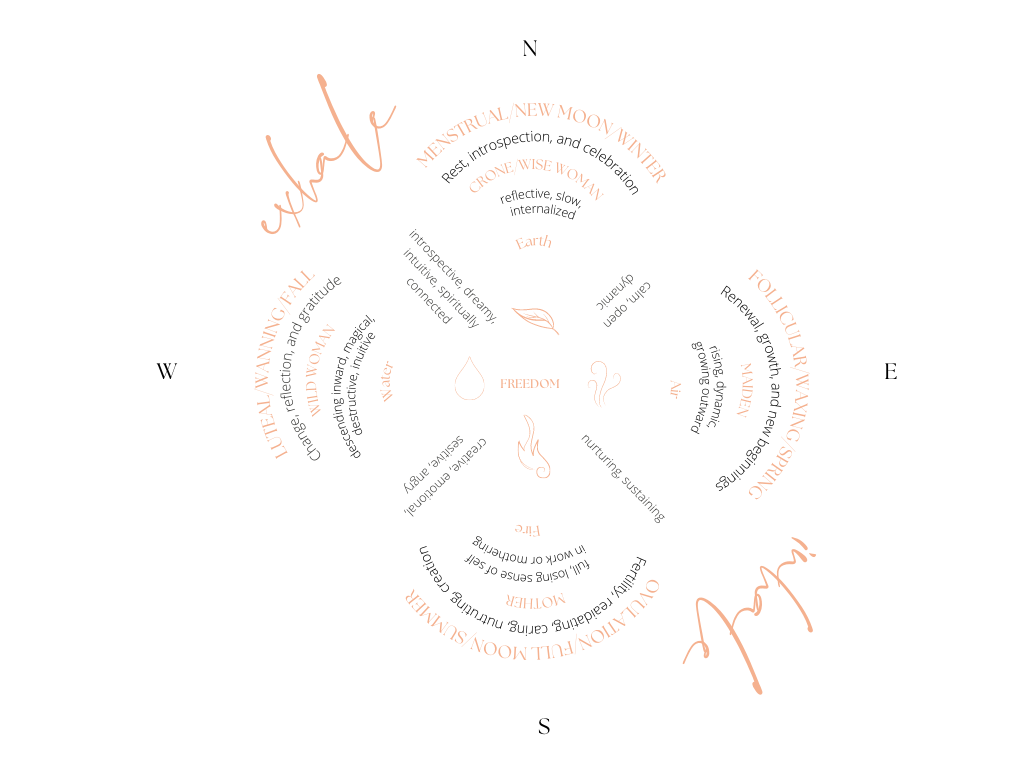 Does any of this sound like you?
Do you get frustrated sitting in your office watching your life pass you by while you slugg away and it's never enough?
Do you want to learn how to have the life you want without radical changes?
Do you want to be able to find inner calm and fulfillment with what you have and who you are?
Well, that's exactly what you will find in the Freedom Seeker 1:1 Program. 
Empower yourself to lead a life you love. Experience more joy, pleasure and ease in every day, naturally. Dwell in possibility.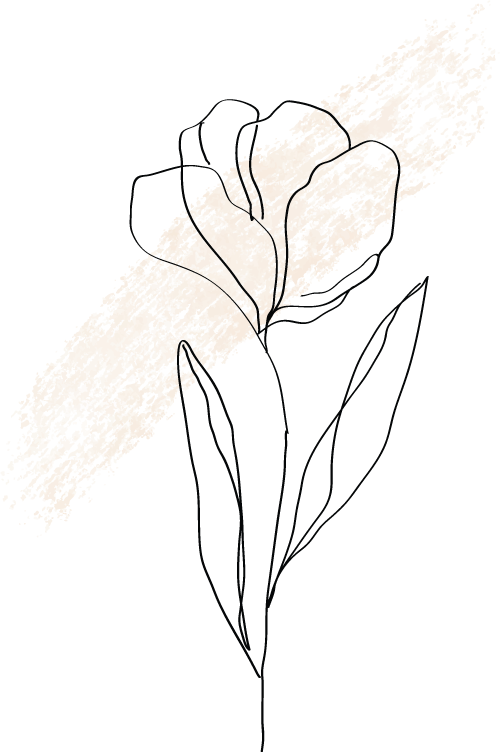 With this private coaching program you receive:
When I work with Yvonne, I feel like I am the only one in the world.  Her energy is laser focused on me and my issues, and as solo-preneur it's brilliant to have that level of attention on my business and life. Her feedback is always caring and reflects what she knows is possible for my highest self.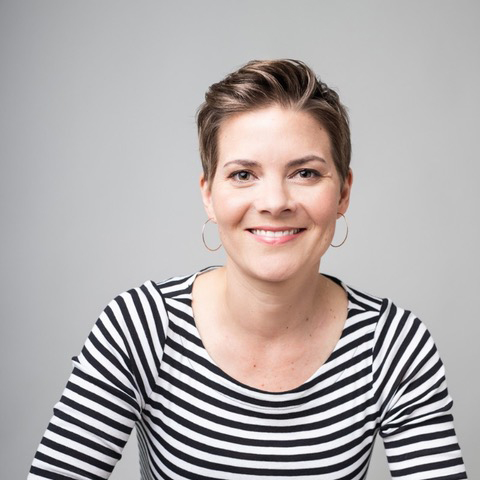 I've learned more about working in flow with my natural cycle. I've felt more productive over the time I've worked with Yvonne and my whole mindset has shifted. I get more done when I'm working on the tasks that best suit the stage of cycle that I'm in and I feel such freedom letting tasks wait until they are better suited for success.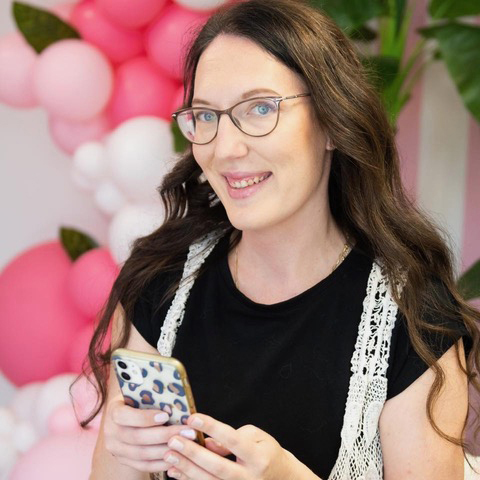 Yvonne performed her magic on me, and I am on fire with passion to execute the plan we discussed during my coaching session. I have struggled to figure out how I can "do it all" between my love for writing coaching and my own book launching. I not only got clarity, but I also walked away with action steps.