Why Failing to Plan is Better For You
What have I done? How am I gonna do this?
The hard truth just hit me– this is actually happening. I am sitting on my parents' couch staring out the window, watching the rain wash away the remnants of winter.
I have downsized my entire life to a suitcase and a backpack, traded my heels for a pair of Merrells, and now I'm about to leap solo into the biggest adventure of my life. For a year, I've been preparing for this in all the ways I could– except for the panic that just overcame my entire body. I think I'm going to be sick.
Let's rewind. It all started one Saturday morning. I woke up, made myself a cup of coffee and glanced over to a book my friend handed me the night before. "You must read this," she had said, "NOW!"
No Opportunity Wasted. I read the title out loud as I sipped my coffee and casually began thumbing through the adventures of Phil Koeghan. Five hours and a pot of coffee later, I closed the book and concluded that something had to change in my life. "If not NOW then when, Yvonne?" I asked myself. I'd just broken free from the ties and lies of another failed relationship, and was oddly aware that I needed to take care of myself and discover what's important to me. And with that, I decided to go rogue and backpack through Europe alone.
I immediately began making plans and lists of all the places I want to see. I even asked my friends to send me postcards from Dubai, Montreal, Australia, and New Zealand, and added them to my vision board for extra good vibes. I didn't want to interfere with the flow of what the universe had in store for me and so I focused only on listing the places I wanted to see, things I wanted to experience and, how I wanted to feel when I got there.
The more I told people about this and the more I could see their own yearnings reflect back at me, the more that flame turned to a raging fire. I had no idea how it was going to all come together, or how I was going to make sure I would have food and a roof over my head, but that didn't stop me from booking my flight to Dublin where I planned to kick off my journey with the luck of the Irish.
My family and I had done this crazy thing years ago, where we moved to a new continent without a plan or the ability to speak the language, so backpacking for a year through Europe didn't feel completely absurd or unrealistic to me. However, it was terrifying because I was breaking the rules. I was giving up the security of my regular paycheck from a respectable company where I'd been working hard to be recognized, and had, ever so slightly, made a name for myself. This was radical and some even said "crazy" and yet, I covertly enjoyed how it shattered all expectations that people had of me.
It's not easy to go against the grain. There was a lot of judgement and doubt, most of all my own. But the deep desire to be free and to trust that I can stand on my own two feet was stronger. Being a pragmatic girl (a side effect of growing up in a communist regime I suppose), I erred on the side of financial caution and went on a strict spending diet, downsizing from my 425 square-foot bachelor suite to room with the girlfriend who gave me the "NOW" book. Living in downtown Vancouver, I didn't need a car (I could easily walk everywhere) and saved myself another few hundred dollars a month on car payments, insurance and parking. I adjusted a few lifestyle habits like drinking alcohol and eating out every day and my friends and I went on regular hiking trips that cost little and got me into shape. I saved money wherever possible.
When I began living on less with purpose, everything took on new meaning. I stopped caring about which label was sewn to the inside of my suit. Books like Europe on a Shoestring Budget and Wanderlust and Lipstick: The Essential Guide for Women Traveling Solo replaced the Twilight book saga on my nightstand. I thought all the time about what it would be like to spend an entire summer in Spain, Greece, or Italy. I recall feeling free before I ever set a foot on the plane… simply because I acted on my desires. So while the goal was to get on that plane, it was my deep longing for freedom that gave me wings.
So as I sat in my parents house the night before my flight, all my bags packed and ready to go, I didn't know what the next weeks and months would bring, how long I would stay, or if I'd even come back. All I knew with certainty was that if I didn't go, I would regret it for the rest of my life. I would miss out on an opportunity to discover something new (or old). I also knew I would be fine. I knew that in the worst case scenario, I'd find a phone and dial home.
This experience completely changed my concept of a goal. Had I not let my desires lead me, I would've listened to all the doubters and naysayers. I would've fallen back into conventional goal-setting systems, being "realistic" and aiming to save money first so I could travel later… only "later" would have never come. I would've joined my friends and hustled harder for that first downpayment to own my home, found a life partner and gotten married. Indeed that was what conventional expectations had in store for a woman in her 30s. I suppose at times, that would've been the easier route.
But thankfully, I parked logic for that year and let my desires take charge. I saved enough to get my adventure started, prepared for the essentials and trusted that I would experience exactly what I wanted and needed to.
Love, you know what you need more of in your life. You know how you want to feel. Give your mind a rest and allow yourself to drop into heart centre where your happiness is waiting to be discovered. I know it's scary to let go of control and to stand up for your desires. I also know that when you do, you will feel alive and full.

THE POWER OF CONNECTION
Connect with a group of heart-centered women to harness the power of their experience & expertise!
Becoming a LEEP member is transformational!
The LEEP is an amazing program for budding female entrepreneurs because it shatters the views of what business should look like and provides a new feminine approach to building a business I think ALL women can benefit from.
Brittany Erdman
–

Physiotherapist & Intuitive Wellness Coach

Freedom's just another word for nothin' left to lose
Nothin', don't mean nothin' hon' if it ain't free,
And, feelin' good was easy, Lord, when he sang the blues
You know, feelin' good was good enough for me…
Janis Joplin, Me and Bobby McGee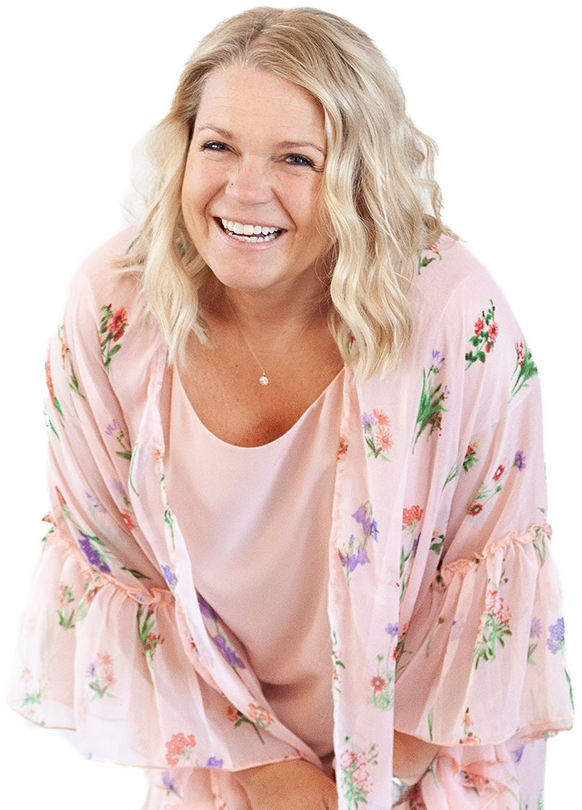 Hi I'm Yvonne
I work with entrepreneurial women just like you who feel a deeper calling to explore the meaning in their lives.
SHARE
Share on facebook
Share on twitter
Share on linkedin
Share on pinterest